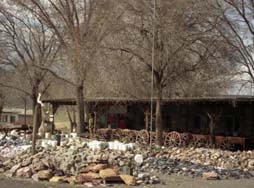 Memorial Day Weekend 2021 marked the 47th anniversary of the Rock Shop. The Rock Shop was not closed a single day in the first 45 years. Opened in 1974, it soon became apparent that there was an opportunity to build on the small rock business Johnnie and Norma Richardson and their son, John, had begun. They built on to the Rock Shop and allowed digging in the Kennedy Agate Beds. When the Priday Agate Beds came up for sale in 1976, they quickly bought them as an addition to the ranch.
Richardson Recreational Ranch and Richardson Agate Co. LLC has been known as a destination for rock lovers from all over the world.
Many things were tried over the years including free camping, horseback riding and water sports. As time went on and the business grew, it was the Rock shop itself that has ultimately become the focal point of the family business.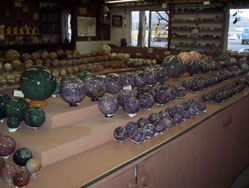 Remaining unchanged for many years, 2019 proved to be a year of major changes for our business and our family. The biggest of these changes is the closing of the digging areas on the ranch. Moving forward we are concentrating on keeping the rock shop up and running with an even larger variety of rough and finished products. We have changed our hours and days of operation but will do our best to accommodate by appointment any customers who are on a rigid schedule.
Thank you and welcome to the ranch!
John and Bonnie Richardson